5 Hyderabad Eateries Now Open For Dining
Published on: September 14, 2020
---
The coronavirus pandemic along with nationwide lockdown has drastically changed the lifestyle and habits of millions of peoples. It has been more than six months since everyone has been stuck in regular or partial lockdown. Everyone is missing the 'pre-pandemic' world which included our habits of dining out with our family and friends, brunch at our favorite restaurants, satisfying our craving taste buds with delicious food. But now, as the lockdown restrictions have been easing out, various restaurants of Hyderabad have started running around lately.
In case, you are wondering where to find the best place to eat in Hyderabad city. Then you need to stop because Fyndeasy has already done what its best at. We at Fyndeasy App, have listed 5 Best Eateries in Hyderabad  which are now open for dining purposes, check out their description below: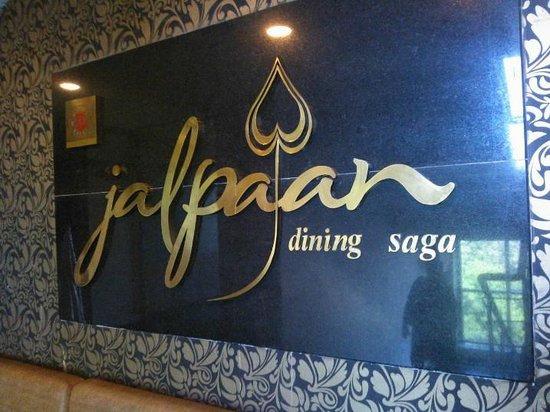 Average Cost for Two: Rs. 700 approx.
Phone: +918374111101, +918374111102, +918374111104
Address: 6-3-112, 4th Floor, Oasis Center, Opposite Kalanekatan Wedding Mall, Somajiguda Main Road, Begumpet, Hyderabad
Cuisine: Indian, Multicuisine
Category: Casual Dining, Pure Veg
If you are craving traditional vegetarian treats with modern cuisine, then trust us Jalpaan is that place for you. Jalpaan serves you a mixed experience of the Indian street food along with delightful Chinese and European dishes. Whether it is a lunch, dinner, or any sort of family dining, Jalpaan can give you a tasteful experience along with mesmerizing ambiance and sitting environment.
Average Cost for Two: Rs. 1800 approx.
Phone: 08688592926, 08067466725
Address: Shop No. #6-3-793, Behind Chennai Mall, Shantinagar Colony, Ameerpet, Hyderabad, Telangana
Cuisine: Indian, Chinese, & Multicuisine
Category: Casual Dining with Veg & Non-Veg options.
Hyderabad Street Kitchen offers you an unparalleled experience of mouth-watering Indian Food along with Chinese and Tandoori touch for satisfying your taste buds. The restaurant has a nice ambiance and soothing environment, especially for Hyderabadi biryani lovers. The restaurant also offers a buffet of Indian Mughlai, Biryanis, Seafood, Kebabs, Mocktails, Shakes, and Ice creams.
Average Cost for Two: Rs. 1500 approx.
Phone: 08886760222
Address: 2nd Floor, Survey No 129/70/283, 8-2-618/10-11, Krishe Amethyst, Rd Number 1, Banjara Hills, Hyderabad, Telangana
Cuisine: Indian, Chinese, & Italian
Category: Casual Dining with Veg, Non-Veg & Sea Food
Barbecued food in Hyderabad means Absolute Barbecues Restaurant. It offers you with Indian, Chinese, and Italian cuisine. Absolute Barbecues serves its customers with well-marinated vegetables, meat, and seafood dishes along with delectable Italian pasta options. The restaurant has a specialty in grilled Barbeque veggies, country club chicken, and Italian prawns. It also serves its customers with 'wish grill' under which you can choose among olives, baby corn,  zucchini, tofu, mushroom, quail, duck, octopus, cultured bunny, or squid
Average Cost for Two: Rs. 3000 approx.
Phone: 04067363636
Address: 7-1-26 Greenlands Area, Begumpet Rd, Hyderabad, Telangana 500016
Cuisine: Burmese, Vietnamese & Tibetan
Category: Southeast Asian Dining, Simple Dining with Veg and Non-Veg Platter
Mekong is a Pan-Asian restaurant with large varieties of palatable Thai, Vietnamese, Burman, Chinese dishes along with delicious shades from Cambodian, Malaysian, Laos, and Mediterranean buffet. Its specialty lies in its grand decor with delicious affordable food. The restaurant is famous for its Sunday Brunch and family dinners.
Average Cost for Two: Rs. 750 approx.
Phone: 04027848986
Address: 103, Near Smile Super Specialty Dental Hospital, Park Lane, Paradise Circle, Secunderabad
Cuisine: Asian & Chinese
Category: Casual Dining, Chinese and Sea Food
Nanking restaurant is famous for its big menu, each dish filled up with generous portions at an extremely attractive rate. Some of the most popular dishes include Nanking includes Pork Noodles, Schezwan Prawn, Chicken Mushroom, Shitake Mushrooms, Drumstick Chicken, and Cantonese Soup. The restaurant offers a nice, luxurious, and family-friendly surroundings. All in all, Nanking is a place where you will get a healthy, hygienic, affordable, and filling meals suiting your cravings.